My client owns a chain of College text book stores. With their unique perspective within the industry, they saw a need to supply professors with an electronic publishing platform for books and course materials. Many college professors have years of experience of teaching and consulting, but unless they went through a major publisher, they had no way to publish this valuable information.
E Publishing Platform For Professors
Empowering professors and unleashing their knowledge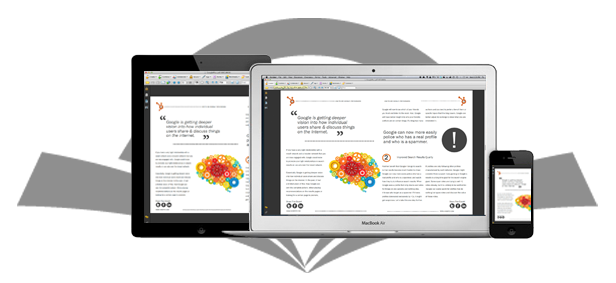 We helped CSePub build an easy to use, yet powerful e-publishing platform CSePub.com. Professors all around the country now have the ability to publish anything as small as a course handbook to full featured textbook.
The initial launch was a tremendous success. Students loved paying lower prices for their textbooks, enjoyed being able to access the books from any device, the ease of purchase, but what they enjoyed the most was the relevant content their professor could provide in a instant. On CSePub's e publishing platform, adding and updating content can be done as quickly as it can be written. Information about current events and new resources can be documented in the text quickly and easily.
We are very pleased with the Phase 1 development and look forward to scoping out Phase 2 Exercise Packages.
- David Conley, CoFounder, CSePub.com
Independent Exercise Packages
A unique approach
After the initial launch, we had to opportunity to work with nationally recgonized finance Professor Dr. Christopher Pope to build a Finance Exercise Program. The goal of the program was to create a system where any professor could quickly create engaging assignments for the students. This would be accomplished by organizing thousands of questions prepared by Dr. Pope into topics traditionally covered by most textbooks. Then, no matter what book or course structure was used, the assignments could be created independently. This was a great project for me given my education in Finance.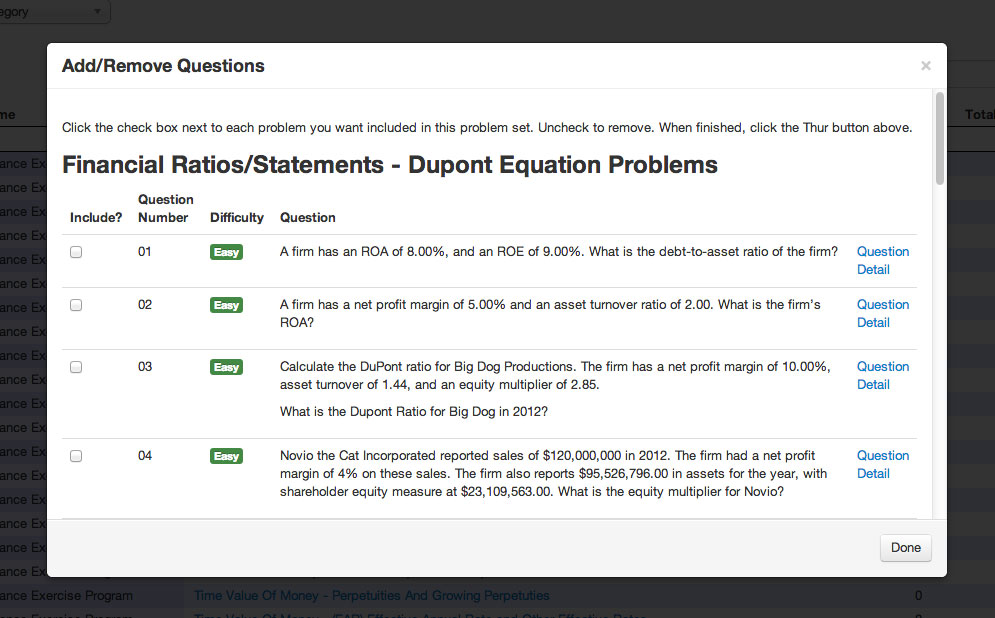 One unique feature of the Program is that all of the problems are dynamic and none are the same. Each variable used to calculate the answer to the question is generated differently for each user/student and the system solves the answer based on those variables. This unique feature creates challenging questions for the students and of course greatly discourages any ability to share answers.
The system also allows the option for retakes with point deductions, due dates, automatic instant grading, teacher overrides and more. Thousands and thousands of students have used the programs in the short time since it's launch and much positive feedback has been given by students, professors and department heads.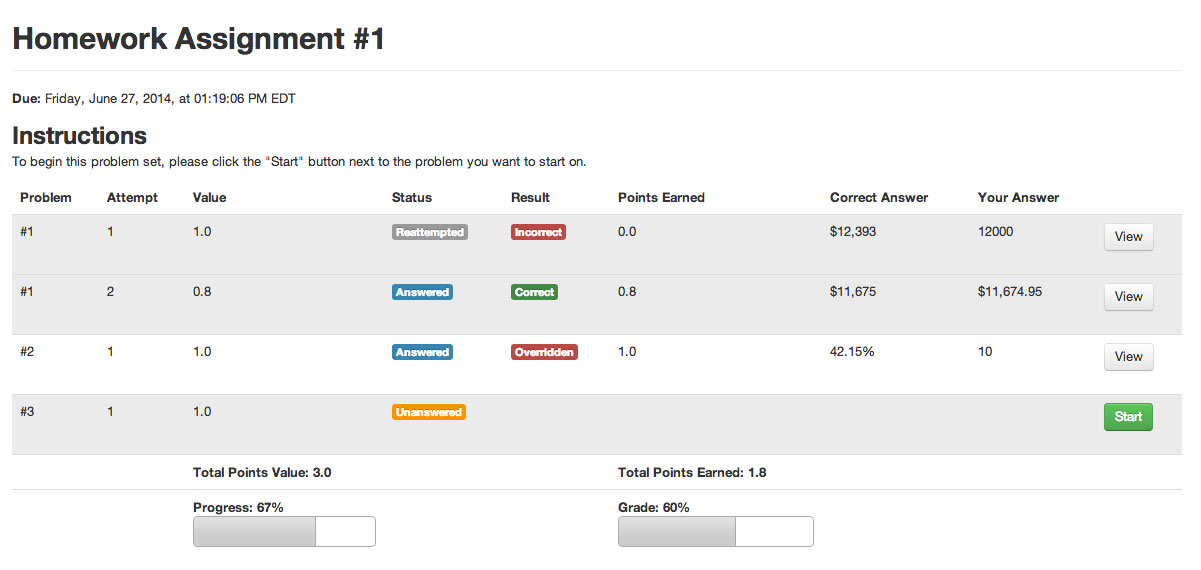 ---
Our Involvement
With the exception of the logo design, we've handled this project from the very begining. We used an agile method of creating the MVP (minimal viable product), we worked with professors to and the client to get feedback on how they would use the software, we handled deployment, and even provided help / tech support after and since the launch.
We really enjoy working with all those involved and are thrilled at the success they received so far. We hope to continue in our role as lead development company involved. We enjoy taking a concept from scratch, rapidly prototyping an MVP, launching, and helping it grow to a mature profitable product.
Tech Stack
This project has been a Ruby on Rails application from the beginning and has enjoyed many of the typical benefits rails provides like quickly up and running, ability to change quickly, great environment for automated testing, safe deployment strategies, very secure and scalable.
We also use a lot of HTML5, responsive design, jQuery and jQuery UI, and if you're really geeky some behind the scenes technologies: (rspec, selenium, postresql, Rack Space cloud servers). We even created a gem along the way for all the difficult financial calculations.